Allan Dorans, MP met some of our CCLP project partners and went to visit some CCLP locations last week.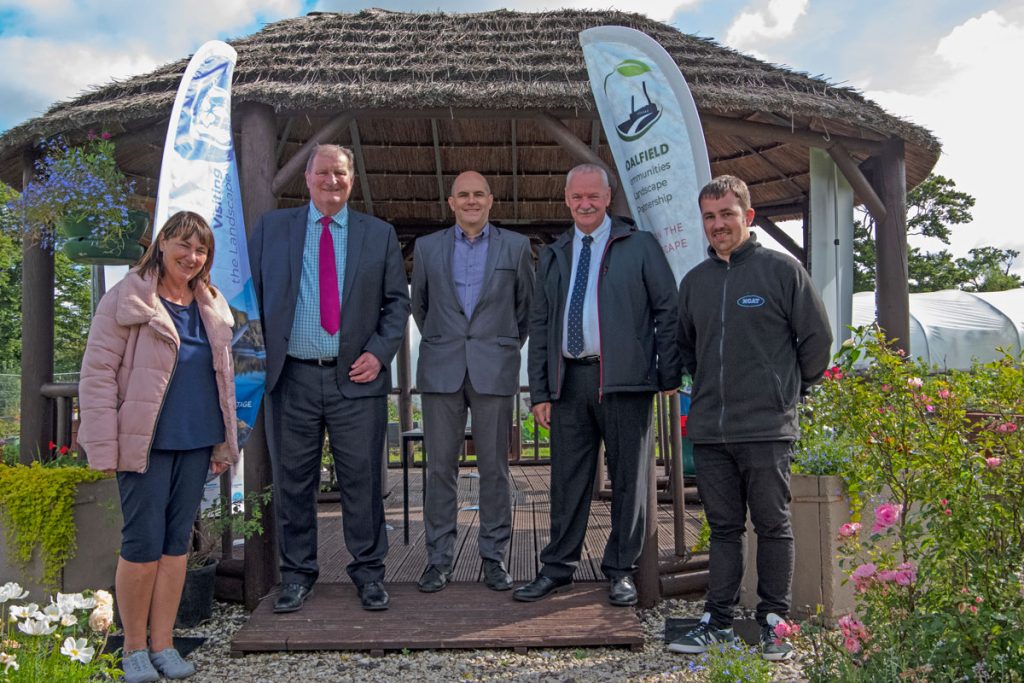 " I was delighted to be invited by Colin MacDonald of the CCLP to visit some of the Coalfield Community Landscape Partnership projects and to visit a number of these, meeting the project leaders and volunteers from the Netherthird Community Gardens, Cumnock History Group , Cumnock Tryst , EADHA Wildwoods Project, Landscape Apprentices, Lugar Heritage Centre, Green Action Trust, the former Chalmerston open cast site ( the proposed site for an exciting mountain biking project) The Dalmellington Parish Development Trust, Dalmellington Cemetry and Loch Doon.
Over the course of two afternoons, that I met with the groups and projects, I made acquaintances with many fantastic individuals (to many to mention individually) all of whom had a common purpose which was to contribute positively to the community, the environment, and to enable regeneration and to develop the area for the benefit of everyone.
I was extremely impressed by the work being carried out, inspired by the people and above all the vision, enthusiasm, and commitment of all the projects staff, volunteers, local Councillors, and everyone involved. I wish each one of the projects great successes and offer my full support in the future".
Allan Dorans, MP (Ayr, Carrick and Cumnock)